As we go through the month of February, students will be learning how to
properly throw and catch. We will be playing various activ

ities that will enhance these skills as well as focusing on cooperation. Some of activities they will be engaging in are target practice, popcorn, the no name game. These are fun activities for your children to learn and play. Don't be surprised if they try to invent how to play them at home.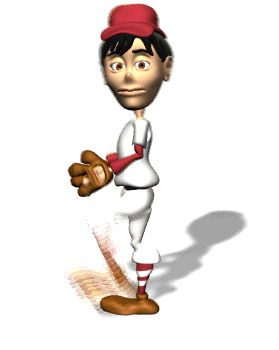 ~
Mrs. DiBella
February is here! This month we are starting off with Jump Rope for Heart! Our event will take place during physical education classes from February 1-8 2013. What a way to be a heart hero!! This is a great opportunity for our students to help others.
Students will be participating in all kinds of stations that are about jumping while enjoying the benefits of
cardiovascular fitness. Mrs. Roat will be joining one of
the stations allowing the students to hear their heartbeats. Students will be learning about their pulse and ways to keep their hearts healthly.
Please remember to turn in all donation envelopes by
February 8th.
As the month progresses, we will be learning other creative ways to keep active and healthy during the cold months..

Be active and have fun
Mr. Titus
and
Mrs. DiBella
Stratton P.E. Department
HARKER
GYMM RUN INFORMATION
Saturday, May 11
10:30 Games and Activities
12:00 noon / 1.2 mile run
We have been told that the event
will happen regardless of the weather. So whateverhappens we will make the most of it and will have a good time, so tell everyone tobring their happy faces !
!!
If you need these, click on them:
GYMM RUN FLYER
WAIVER FORM
----------------------------------------------------------------------------------------------------------
Congratulations to all Harker students for participating in the GYMM program this year.
Students have been working so hard to stay active each day and have been recording their activities in their daily log books. The 1.2 mile run will be the conclusion of their 50 day journey towards completing their marathon.

The final 1.2 mile walk/run is not a race; rather it is a celebration of your child's commitment to daily physical activity. As such, there are no awards for placement although all the GYMM finishers will get a finishing medal. Parents and other family members are welcome to accompany their child on the course if they so desire, but please be sure to add your name to the waiver form that you sign for your child.
It's great to see our students recognizing the importance of daily physical activity and the benefits of lifelong fitness. Last year we had around 75 students and their families participate in the run and activities. We hope more families can join us this year. Here is a website with additional information about the run.
http://www.delawaremarathon.org/event-information/run-1-4-fun/
Since we are in the final marking period, we will be revisiting some of
the students favorite games.
Field Day will be on May 29th. If you are interested in volunteering please contact Lisa Bitterman the PTO VP of Harker at

Lbitterman@comcast.net
.
Stay Active~Mr. Lockman & Mrs. Mission
HILL
We had an excellent month for Jump Rope for heart raising over $1600 dollars. This month we have a new student teacher in the building. I would like to welcome Mr. Garcia who will be with us here at Walter Hill for all PE and Health classes until May 10th.
Mr. Forlano